Thank you everyone! =)
For your well-wishes.....that was so awesome of you guys! =) Last night was the worst....I tell ya! I have 2 areas on my body that just give me the chills if anyone talks about hurting them or surgery or anything....1.) My eyes! I will NEVER be able to wear contacts....NEVER! I can't even watch Grady put he's in without getting light in the tummy. 2.) My back......I'm very sensitive about my back.
Anywho.....yesterday was a wasted day completely....I got nothing done and whenever I could, I would just layed down and rest. Grady got home last night and I handed Gracie off to him like a football. I went straight to bed (7:00) and slept right through. Today, it's not as bad, but I still get that sudden pain every now and then. I think it's working its self out (crossing fingers)! Thank you for all the links to back exercises...I'm definitely going to do those and Jen for the gel stuff....I'm going to Whole Foods this weekend! =) I would love to be able to go to a doctor but that goes back to my back fetish thing......it scares me to death. =)
Anywho....nothing major happening around here.....Gracie is all set for Halloween tonight and it's a miracle that I still have candy left! I don't have to rush out and buy some more like I usually do. She's having a party today at school plus she's student of the week this week. She beams from ear to ear when she see her photo and about me page at school. Ha...and don't think I didn't put a good photo in there to drum up some business either.....I was 2 steps ahead of that! LOL!!
And guess what for all you PSE users....actions are coming your way! Woo-Hoo.....just keep checking back here and I'll have the info up for you guys. =)
ETA:
OK....I've just downloaded PSE 5.0 and have no clue where to start to record an action....anyone, Bueller? I've messed around and gotten some good ones but can't record them to save them. Can any of you PSE users lead me in the direction on how to do this? A surprise could possibly be in store for you! =) Here's just one that I did in PSE for a teaser but I just can't record my steps! Hee-Hee!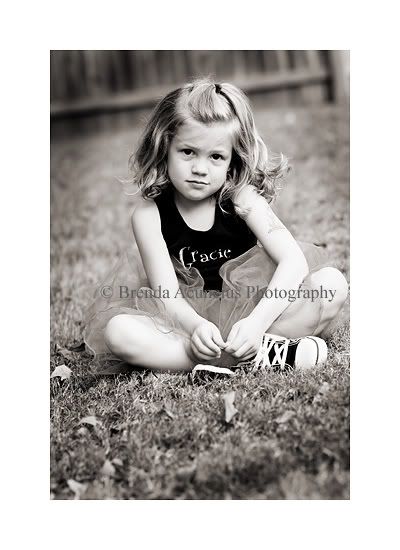 I'm so ready to pull out all my Christmas stuff....would it be bad if I started this weekend? LOL!!! I just LOVE having all that stuff around me with the fireplace going....love it! =)
Oh, almost forgot...drumroll please (now I feel official)...my new logo! =)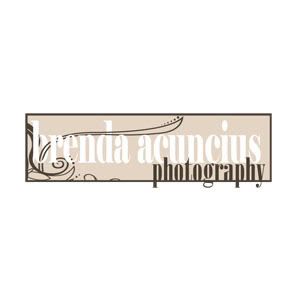 Designed by the wonderful and talented Erica Hernandez .
If you guys are in the market for a logo or some business cards....go check her out, she's awesome and soooo sweet to work with too. Tell her Brenda sent ya! =)