We are proud to announce the arrival of.....
Kim Possible, Ron Stoppable and Oscar! LOL!!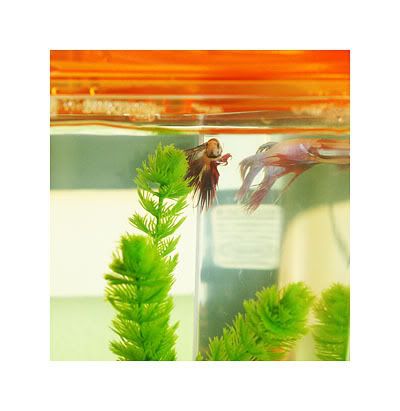 HeeHee....I bet you thought something else with that sneaky title! LOL!!
Gracie got some new pets this weekend and yes, she named them too. The gold snail is Kim Possible, the blue one is Ron Stoppable and the fish is Oscar. We've had some Beta fish before but I never knew you could put them in with snails....a little Jeopardy tit-bit info for ya. =)
I think we liking watching the snails...yes, pretty pathetic I know! Oscar came with some serious baggage, he usually just hides in the treasure chest most of the time, so he's got issues he needs to work out. The snails are total partiers like it's 1999....they sleep all day and then around 8ish at night, the liven' up and are all over that tank. LOL!! =) Who knew snails could be fun?