I can finally say that I'm done!
With everyone's Christmas cards and my own! What a load off my shoulders...now the fun part begins, getting them in the mail and ready to give to my clients! I love getting packages, even if they aren't for me! LOL!!
So now I can play catch-up on my blog reading and stuff....I've really missed it. And pulling out my camera again.....except for these that I posted, I haven't played with it that much....I think Sam is in need of some new photos....hmmmmm! She'll definitely love me for that! OH....and btw...the little turd is walking now and has been for awhile (I just couldn't get on here and post daily and when I did, I forgot to mention it). =) She took her own sweet time but now, she's all over the house and almost jogging too. She feels the need to shut me in the pantry....I think that's a sign! So no more of her sitting there for me, you'll probably see the backside of her now as she's running from me. LOL!!
Here's a few more of the "older" girly girl! I still can't get over it...it seems like it happened over night. Like you guys said...maybe it's the sweater (it better be the sweater)!
Peta, I so wanted to put that one on our card but like you said, she isn't smiling and it's not cheery at all but it is a fav of mine.....I am ordering that one huge for myself though. I decided to go with the Santa hat one.....call me lame!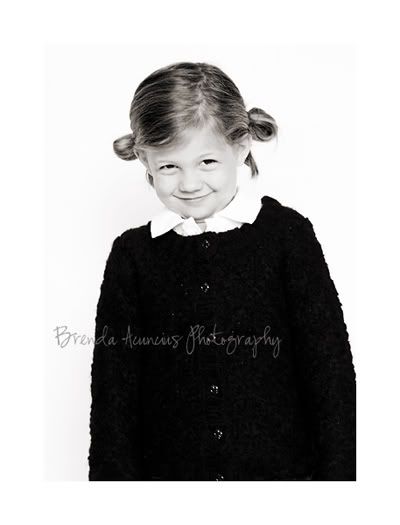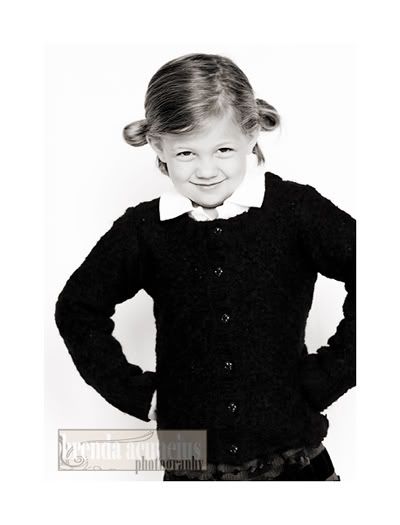 I guess she didn't want to show her teeth.....they are all grins and sneaky looking ones I might add! And don't you LOVE her cheerleading pose? If you ask her what she wants to be when she grows up...she'll tell you a cheerleader! Oh...I'm so proud! LOL!!
So now, my new list begins....updating my site, creating a splash page and the fun goes on and on! Not to mention shopping for Christmas too...I love to torture myself! LOL!!

OK....so off to do my blog reading and check out Flickr (it's been over a week and I'm having withdrawals)! It relaxs me, does that sound weird? =)