Good grief......that was hard!
My self portrait abilities are going down hill! LOL!! I had nothing to focus on.....Gracie was in school so I rigged something up! Between running back and forth.....getting a workout....my hair went flat! =) It's much better than it looks but this one will have to do. =)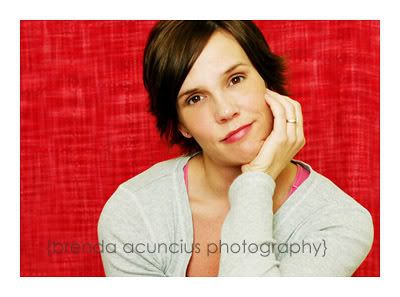 This is probably going to come down really quickly! LOL!!