good Monday morning to you!
I'm not going to be able to post for the next couple of days.....I'll be out for awhile. Remember the post about my dad and his heart transplant...well, he went in for his annual and they found a flutter. They say that is common with heart transplantees but they don't play around with it and they wanted him to see someone about it. It turns out that he has scare tissue that is affecting his blood flow so he is going in for 3-hour surgery on Wednesday to smooth it out. It's nothing major and he could have said "no" to it but if he had, I think me, my sister and his doctor would have had to do some serious butt whooping! Your chances of having another heart attack and/or stroke decrease by like 80% if you have it done. So anywho, just wanted to give you a heads up on while I'll be gone.

Also, I'm revamping my site......AGAIN! I'm waiting on a few changes and it will be a complete overhaul! =) Hopefully within the next week or two, I'll have it done.
And for all you PSE users......they are coming! I PROMISE!! =)
OK....and on to some photos to tide you guys over! The first one cracks me up....she's picking out an outfit for the day and she was taking forever. She told me and I quote you on this, "Mom, it has to be the perfect outfit!" I guess you even have to look good when you're doing absolutely nothing for the day! LOL!!
And you know I LOVE windows and using them! I didn't completely blow out the bg on this like I normally do....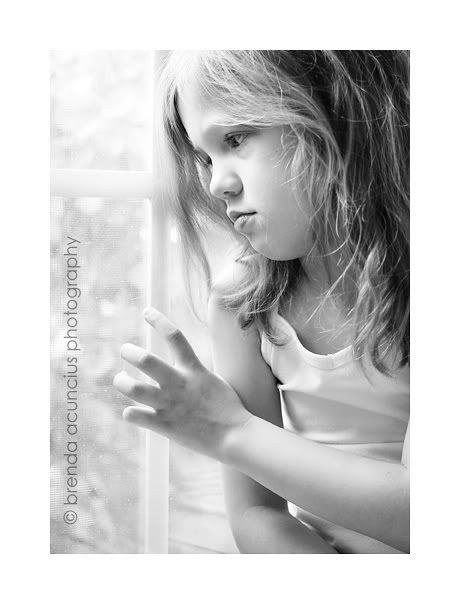 And last of all, I came across this blog.....I could just sit, read and look at everything for hours. I'm a fabric junkie....LOVE it! Oh, you betcha that I'll be making those Yo-Yos. She's got a wonderful fabric line and some great little how-to's also. OH and check out her studio....I'm in LOVE!!! I wonder if they will adopt me! LOL!!
xoxo,
Bren