photos for my actions site....
Gosh, it's been so long since I updated the photos on my action site but I decided to do it today....just need to add them but first I wanted to share with you guys. She wanted to get in daddy's truck and I thought photo op! LOL!! She's a little cowgirl at heart. =) Check back tomorrow on my action site and hopefully (crossing my fingers), I'll have them up. =) I did get some feet one's up but I have more.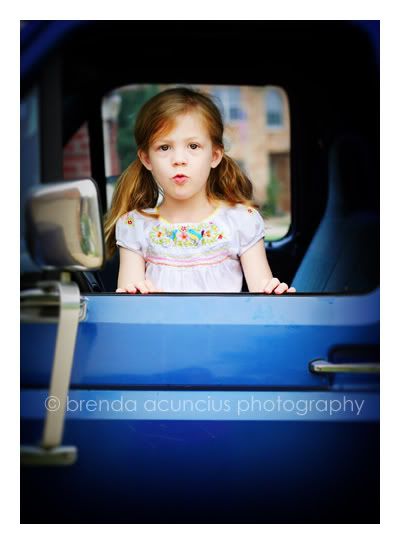 I got a little bold with the color...normally not me but I think these called for it. I ran my color boost action 2 times on it and then did a heavy duty vingette too.
And of course, what's a post without a b/w version too. LOL!!