WOWZERS.....
Thank you so much everyone! I've received soooo many emails about my last post and I'm just so grateful! Many of you have been touched by someone waiting and/or received an organ and it just goes to show, it's not uncommon at all. Some of you guys just wanted to say thank you for bringing this to light....but I want to thank you for being a donor. It's the most simplest thing you can do and the most rewarding just knowing that you are a donar. =) So thank you again everyone.....you are the BEST!!
And just because I haven't shared any photos lately, I'll share a couple. The first is my absolute fav from a recent session. I posted one earlier of her but somehow missed this one, so I'm thrilled to have caught it. Isn't she just a little beauty?
And last but not least....guess who? She has one more week of school left and then I'll have her all summer....I love her to pieces but boy is she a chatterbox so my computer time will be very limited!! She can talk to a wall if I let her. LOL!!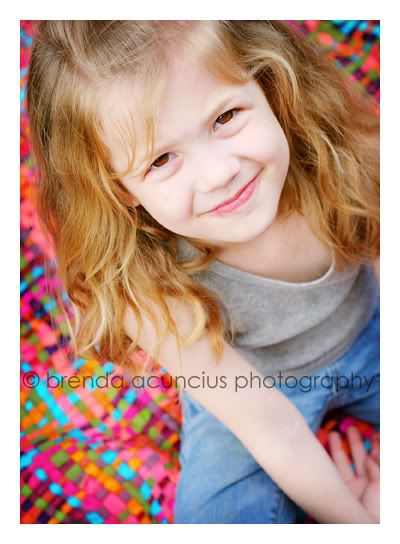 Thanks again everyone and have a wonderful weekend!!