It's trivia time again!
In the spirit of the Holidays...here's the question! =) In the song the "12 Days of Christmas", what are the gifts that my true love gave to me on the 12th, 8th, 6th, 4th and 2nd day? First one to answer correctly gets my action set. =)
And am I the only one that thinks the gifts are a little out wonky? Why not a IPod, a new lens, a Pottery Barn gift certificate? LOL!!
Now onto the yucky inside lighting photos of Gracie's first official school program:
This is her BFF in class....they are 2 peas in a pod and I just get the biggest kick listening to them talk to each other! LOL!! God bless the boys that they like...they are high maintance girls! =)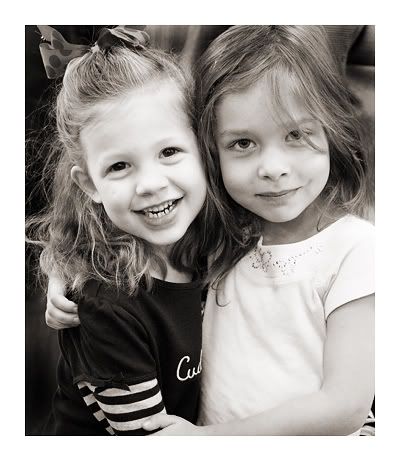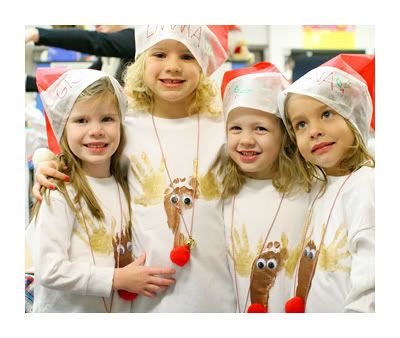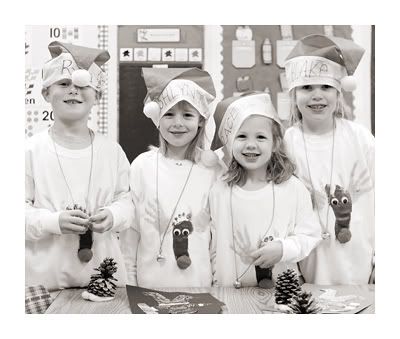 And here's Gracie's main squeeze! Look at her face....she's sooo giddy! =)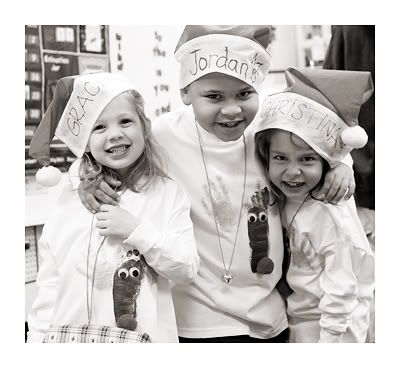 It was such a cute program! And get this, her last school program will be in 2019! SCARY!!
Have a great weekend everyone!
Bren