We need some b/w's here.....
I just noticed that I posted 3 color photos....wow...so not me! LOL!! So to get things back to normal, I'm sharing my crazy little driver! I'm soooo scared when she turns 16 and gets her license!
This is her road rage look...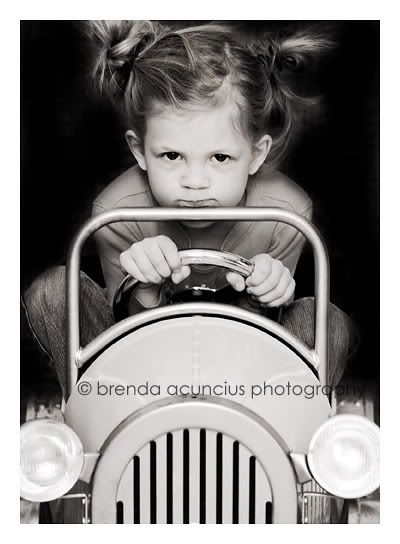 This is her look like she just ran over something...
And this is her look she'll give the police officer to get out of a ticket...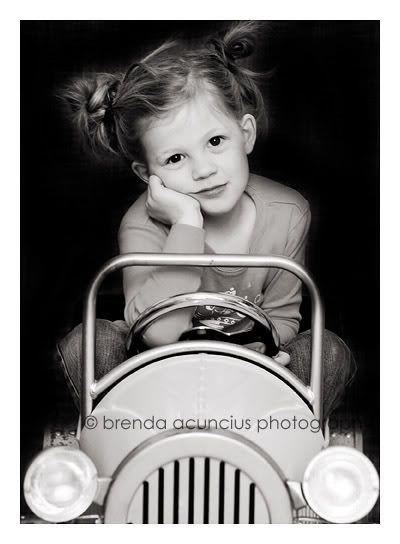 Thanks everyone for the wonderful comments about my sb....believe me my hair looks much better than that. I'm sure you guys thought I totally played it up but between running back and forth from the camera to the spot....it just went completely flat...and man does it look greasy too!!! LOL!!