Long time, no see.....
Sorry for being MIA....just been busy wrapping some stuff up, starting new ones and all the fun stuff in between! =) I'm cleaning up my computer again...I let it get a little out of control and I came across this one. She's 5 going on 16.......YIKES!!!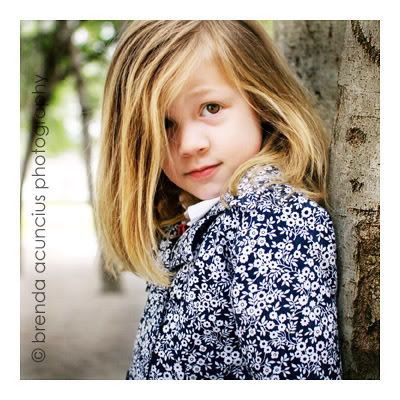 She's definitely working the camera! =)
Oh, I wished she would have looked up here but after I took this one, she bolted!!