ok....I told a fib!
I said I probably wasn't going to post again over the next couple of days but I forgot to post these yesterday and they definitely deserve a post by themselves! =)
I know it's almost July, but you really need to seriously start thinking about Christmas cards! Believe me, I know, waiting until the last minute could spell disaster (remember my issue)! Anywho, I got these FANTASTIC Christmas card templates from Miss Tina and I LOVE them! They are sooooo sooooo easy to use and the whimsy papers and patterns are just what I love.
Here are a couple of examples for ya (my photos aren't really Christmas-like but I just had to play.....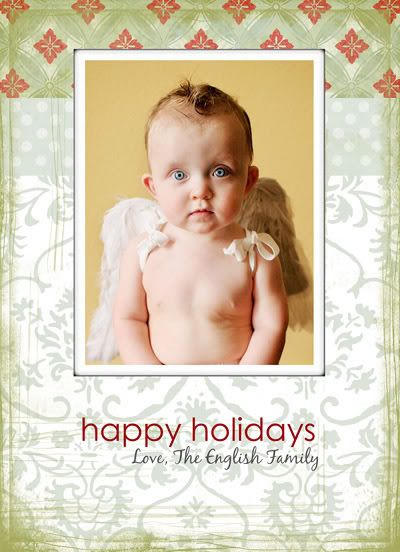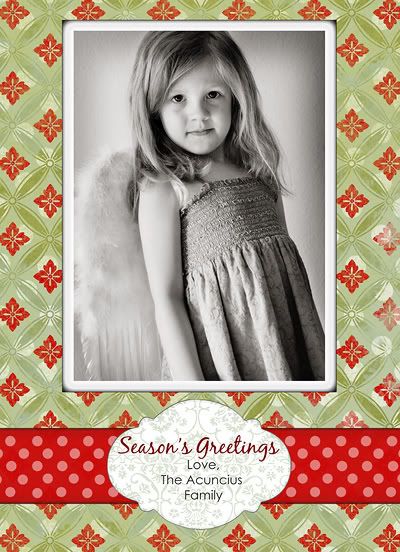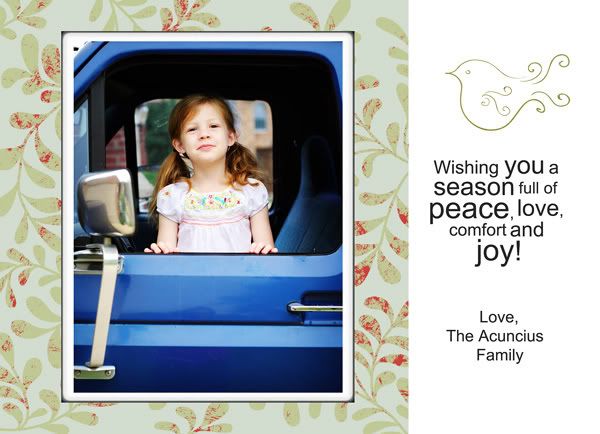 And here's a look at her whole set.....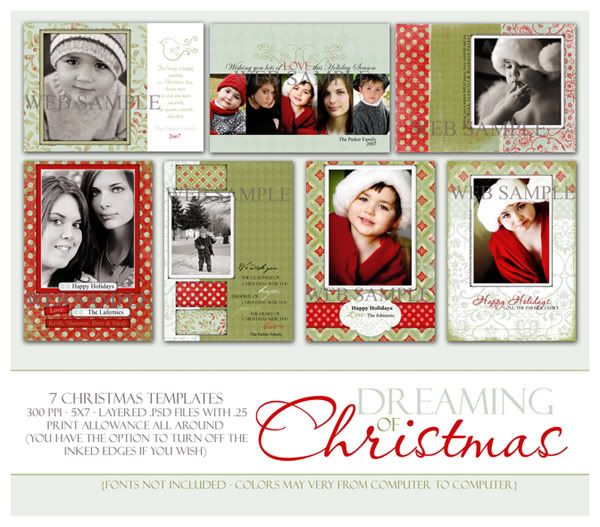 Don't wait...mark this off your list that you have the templates...all you need to do is insert a photo and add your personal saying! =)
I have a thumbnail to the right to take you straight to her site or you can click below. =)
While you're there check out the rest of her goodies....she is one TALENTED girl!!