One day until HUMP DAY....
Don't you just LOVE 3 day weekends...makes for a really short week. =)

Nothing new to post except that I thought I'd get Miss G. outside to finish up my lighting assignments since I'm going to be busy with sessions in Sept. and Oct. is filling up fast. I thought this might be my last chance but I guess the sun didn't want to play along....right when I got set up, it decided to stay behinds some clouds.....bummer. But I got this...nothing special but I wanted to share....I LOVE that grin of hers. =)
It's the "oh fart, mom's got her camera out again...just grin and bare it so I can get on to more important things like swinging" grin.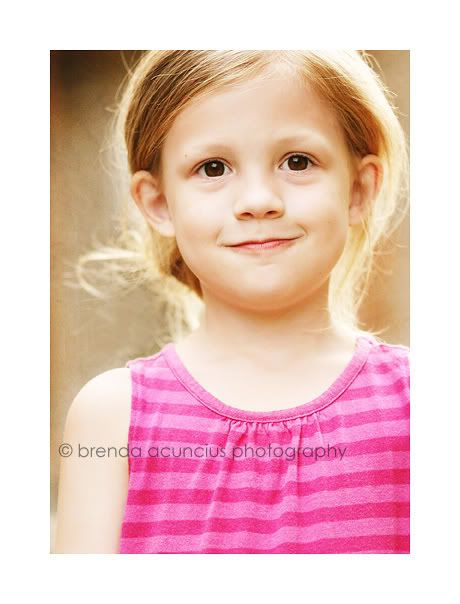 I'll be posting all my Christmas card samples for my clients to choose from. Remember, the last day to submit Christmas orders and cards is November 15th. =)