Leah's Color Workflow Action Set....
so I've been bugging Leah to make an action for her fabulous colors.....I tell ya, her colors are just stunning and out-of-this-world! =) First of all...got check out her blog and you'll see:
Mia Bella
OK...what did I tell you....AWESOME huh? So, after all the hounding, she decided to come up with some actions for your everyday use and she was kind enough to let me be her beta tester (I think she just wanted me off her back LOL). I ran it really quick on this and brought down the cool color layer.....easy as pie, it took me less than 1 minute. =) They are totally tweakable so you can get many different looks.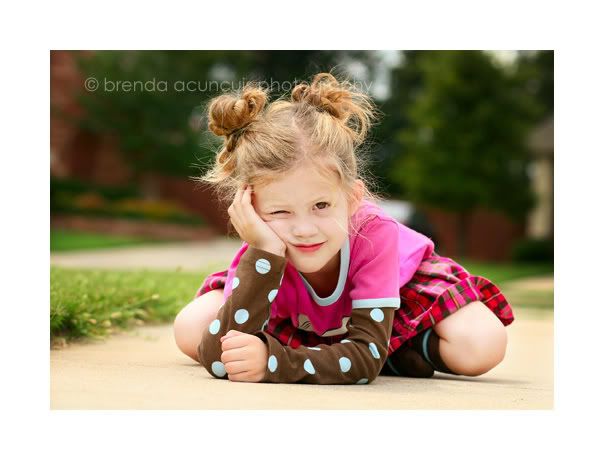 So, are you sold yet? LOL!! Go check out her action site and see all the goodies that you get. I promise you will love them.....these are right at the top of my list of must-have-best-buy-for-your-money-actions-you-won't-regret-it! =)
ETA: Megan requested to see the SOOC of this shot...I only sized for web and added a canvas. =) And don't laugh either! LOL!!