robin's egg blue room....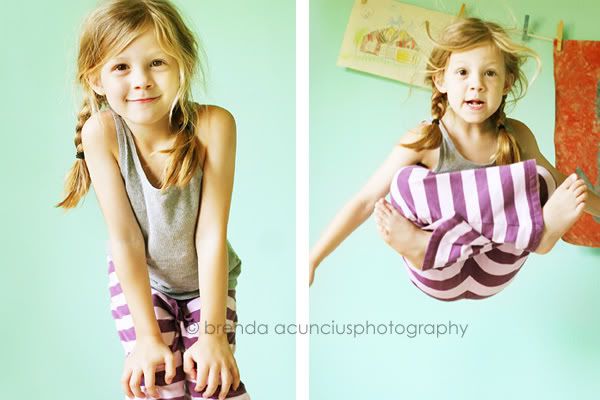 Gracie's room is having an Extreme Makeover! OK...maybe not extreme but a makeover for sure. =)
Her room use to be a yellow-green but she informed me that she wanted a new color....I had her pick between the blue and a deep pink and she picked the blue much to my surprise being that she is such a prissy little thing. And of course she wouldn't have the final say....so I asked some photogs their opinion and blue was the overwhelming choice.
Then she went on to tell me that she wanted a tree painted on her wall....yes, a tree. LOL!! So since Grandma was staying with us, guess who got to do that? It's great having an artist around when you need them! LOL!! I helped paint in the tree a wee bit but the rest was Grandma's great work. All those little critters...she did them and let me tell you they are CUTE!!
It's still not finished yet but when it's done, I'll post some more photos. =)
OH....and it photographs awesome....WHAM...a new backdrop!! =)
I have to show this one bigger....it's my new fav!! =)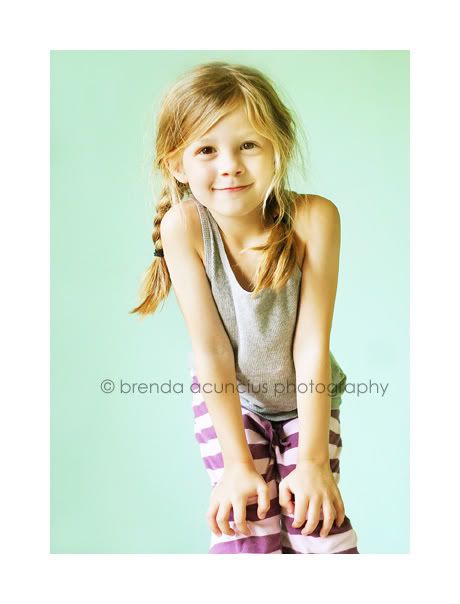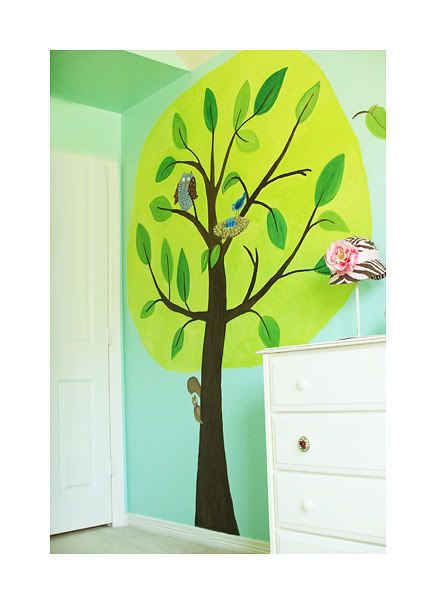 This is a little birdie flying out of the tree...I just couldn't get it in with the tree shot. =)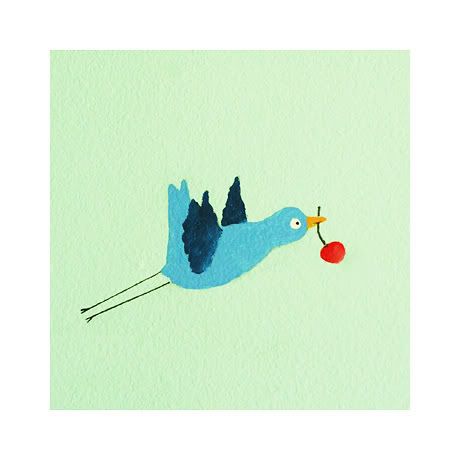 Her chalkboard to doodle on....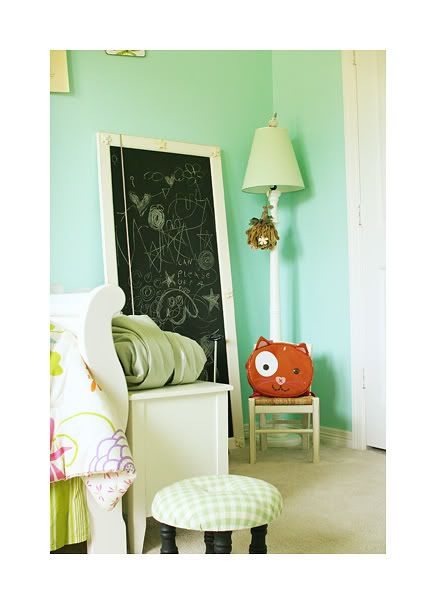 Above her bed, I hung a clothes line from one end of the wall to the other and then she hangs her artwork up there. I'm having the owl that's in the tree painted on the line so it looks like it's perching on it.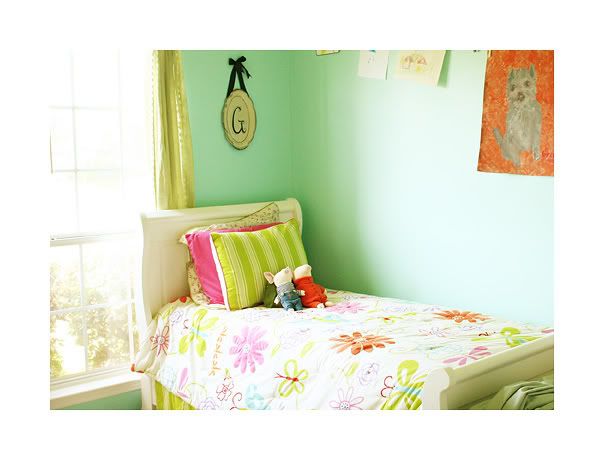 This is a set of shelves she's had since she was born. I have a cover for it that makes it look like a tent but I need some new fabric because the old green one looks funky with the new blue...so right now it's bare. =)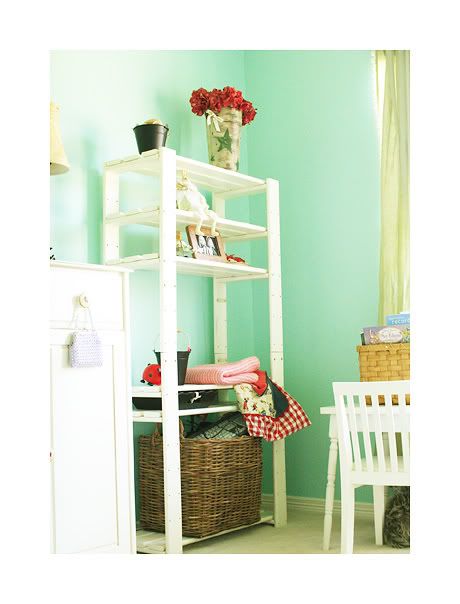 And of course, she wants to get in on the whole thing. =)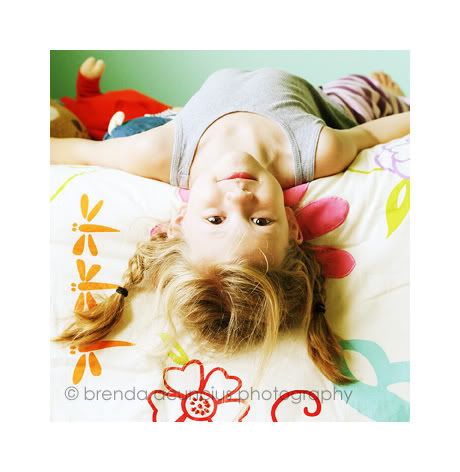 And these are the windows that bring in that fabulous natural light a couple of you asked me about....LOVE them! You can't see the other one but the basically go from the bottom of the floor to the top of the ceiling. I can shoot in there any time of the day. =) And yes, they are both nosey!! LOL!!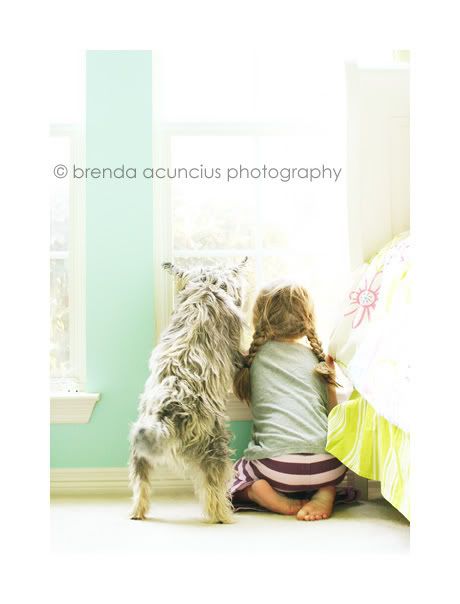 That's it for now...oh, you must come back tomorrow...I've got some awesome calendars from the fabulous Tina that I'm going to post. I'm going to start to offer them to clients as well....they are soooo awesome!!