are you getting a bunch of newborn sessions?
Well, I've got some CUTE announcement cards for you to show your clients! =)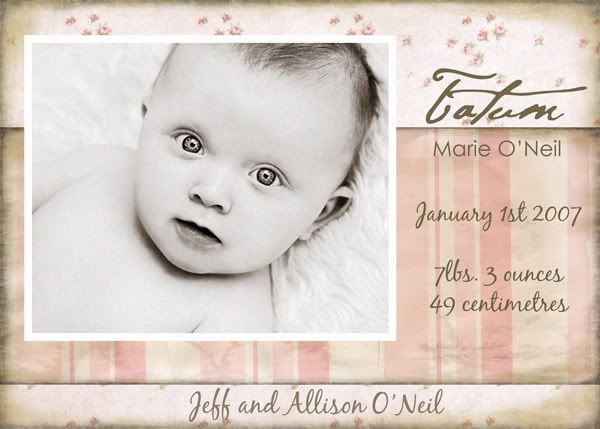 Adorable huh?
Kirsty has some really cute birth announcements and holiday card that you should really check out. They are all completely editable and so easy to use. Check out her work at
I do believe she's got some group buys going on! Can you tell, I like to spend your money? LOL!!