"always polish your toes..."
Isn't this the cutest? I bought this canvas at the same place I bought the "G" hanging plaque. I'm redoing Gracie's room into a "big" girl one and thought this would work great...soooo divaish (if that's a word)! LOL!!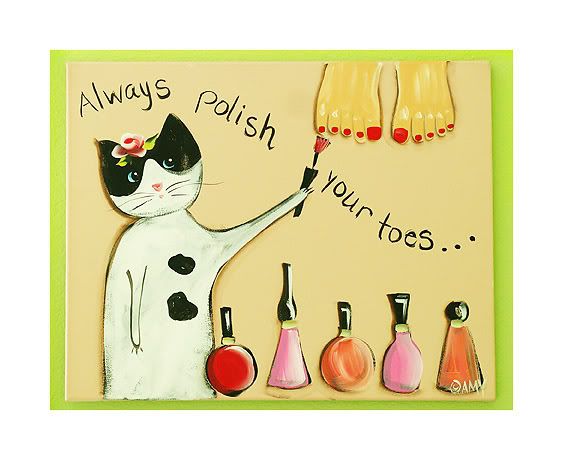 Say goodbye to the green walls....I'm thinking either robin's egg blue or a dark pink.
Oh and thanks for the heads up on the subscribe thing...I don't think I have it installed correctly so I'll work on that or either do a different one. =)