Well, I can get a turtle to smile at me.....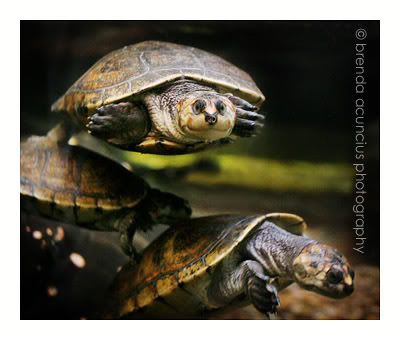 and a blowfish.....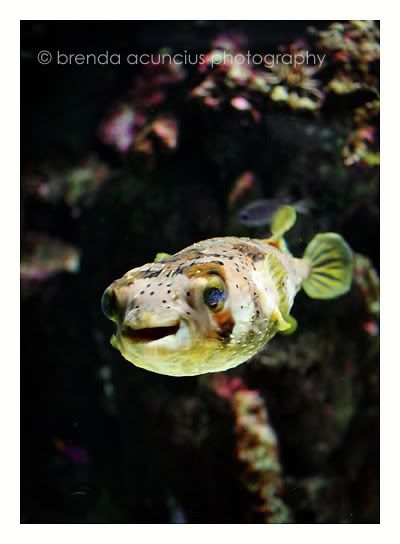 but not Sam! LOL!!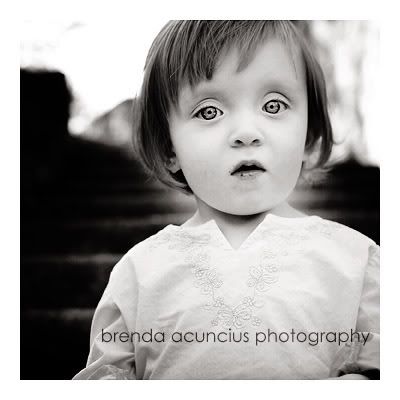 We went to the Dallas Aquarium last week...I've lived in the Dallas area for close to 25 years and have never been there! That's so wrong!! It was awesome....so cool to see all the animals, though I did stay clear of the snakes! LOL!!
One of my favs...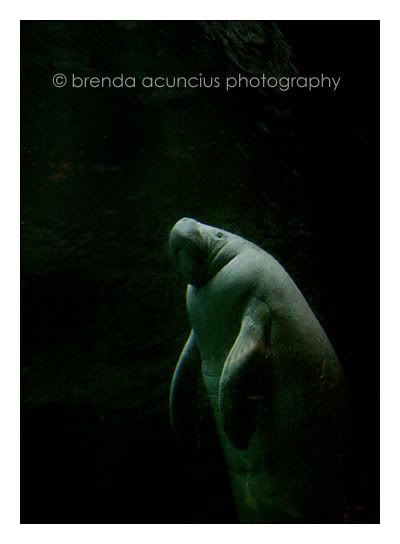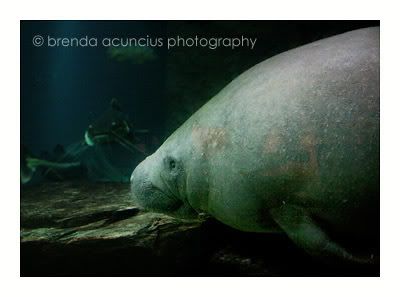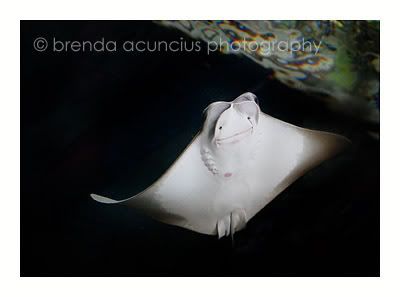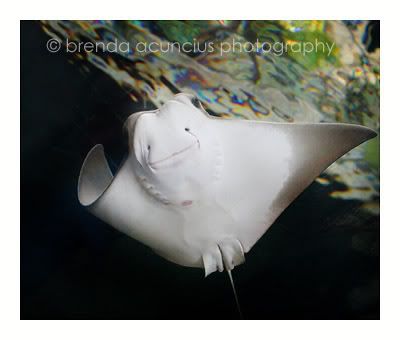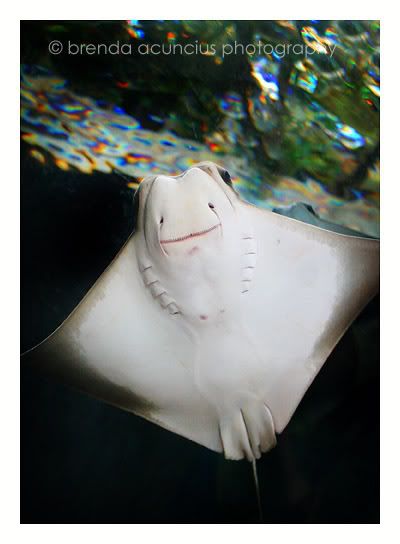 Some of you Aussie might reconize this one....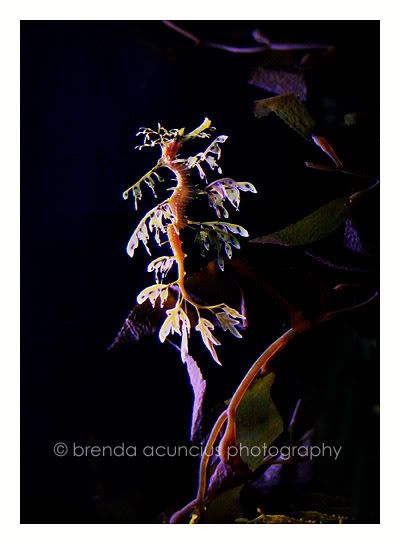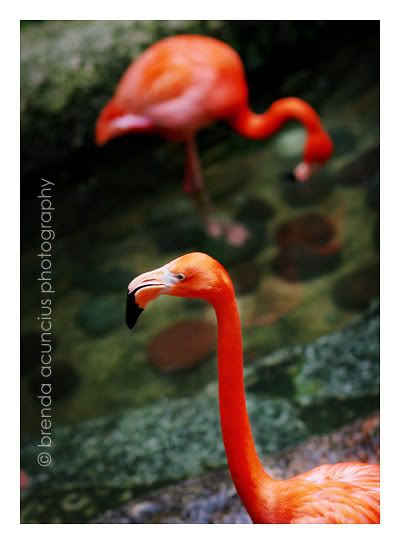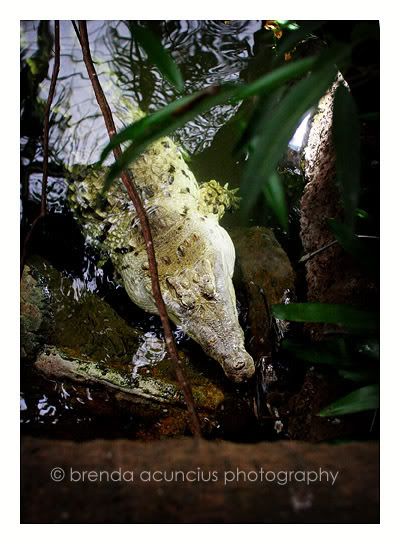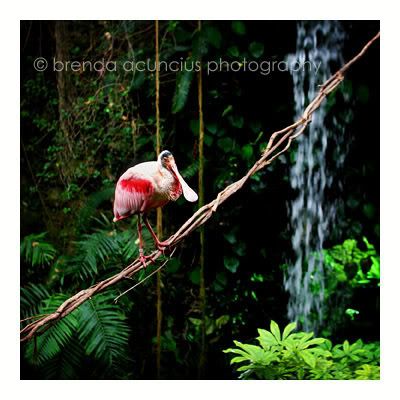 And Happy Feet has nothing on this little guy!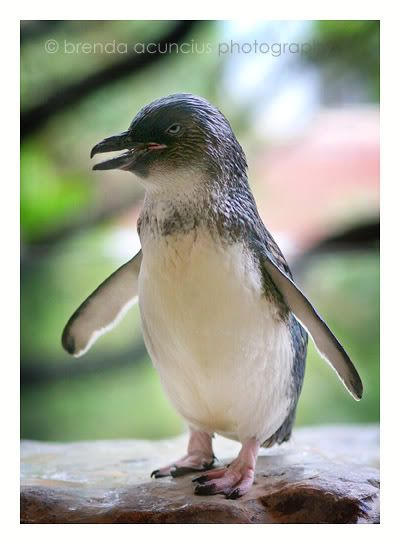 And what would a post be without photos of Gracie....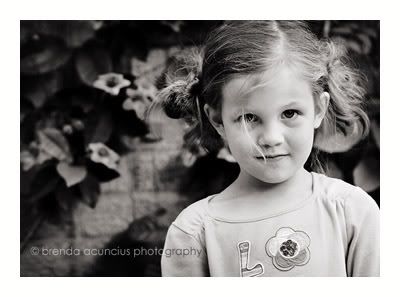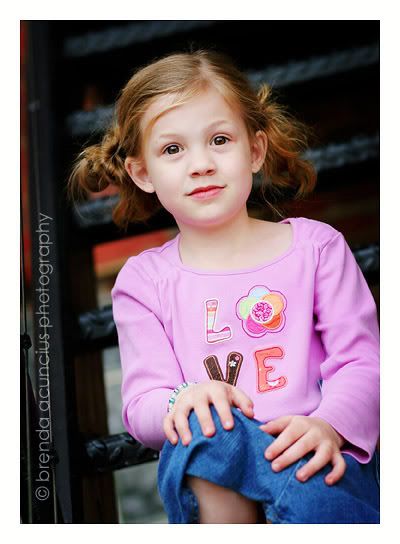 Last one...
Goodness, that was a lot of photos!! LOL!!